How to edit your current skin
If you want to make some changes to your current skin, select 'Community Skins', followed by 'Import Skin'.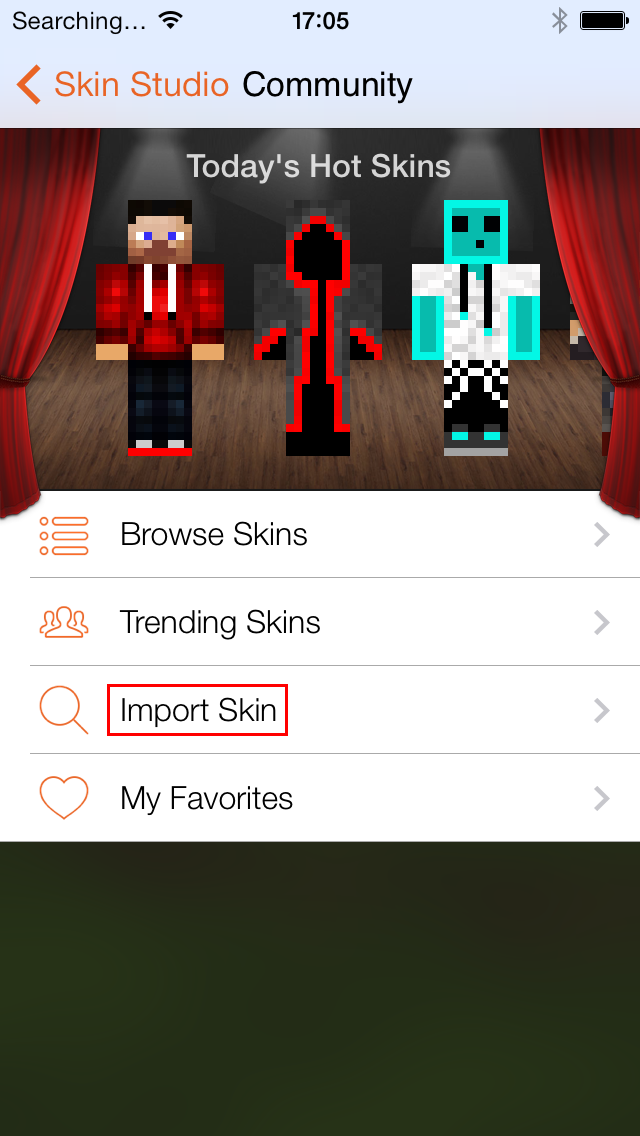 Type in your Minecraft username (remember that usernames are case-sensitive!), tap 'Search', and your skin will appear. Finally, select 'Import to Skin Studio', and then get started!